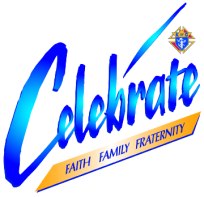 Please pray for . . .
Pope Francis
"Miserando atque eligendo"
Pope Emeritus Benedict XVI
Congratulations to outstanding Young Man,

Andrew Clark

& Young Woman,

Delaney Mayette

for 2015!
Upcoming Events

6-Nov
7 PM
Rosary
St Mark


7-8-Nov
Special Olympics - Golf
YMCA First Tee
18-Nov
7:30 PM
Planning Meeting
St Mark
20-Nov
7:30 PM
Business Meeting
St Mark
---
Kempsville Council #10515 is a family, fraternal, and charitable organization that serves the community surrounding the parish of St. Mark Catholic Church. We are located at 1505 Kempsville Road, Virginia Beach, Virginia, 23464, USA. The Grand Knight for the 2015-2016 fraternal year is James Donnelly. You can contact the Grand Knight by email at

gk10515@vakofc.org

, or by mail or telephone at the address and number at the top of this page.







We meet the 1st and 3rd Fridays of each month at St. Mark Catholic Church in Virginia Beach. Please check on upcoming events for Council #10515 by clicking the link above to our monthly newsletter.




Since its establishment in December of 1990, Kempsville Council #10515 has grown to about 100 members. We are active in both our geographic and faith communities; supporting several worthy causes and lending assistance where and when we are needed. Some examples include our assistance to the Virginia Special Olympics, Red Cross Blood Drives, assisting citizens that live with intellectual disabilities, and the city's Adopt-a-Highway project where Brother Knights and their families maintain and beautify the section of Kempsville Road adjacent to Saint Mark Catholic Church spanning from Indian River Road to Centerville Turnpike. Additionally, the Knights of Columbus are dedicated to championing the Right to Life for all humans, born and unborn. By joining the Knights and donating some of your precious time and talents, you too can feel a greater sense of personal fulfillment as well as lend needed assistance to the community. Contact our Chancellor today, Daniel Wood, for more information on becoming a Kempsville Council Brother Knight.
The Grand Knight is elected for an annual term and provides overall leadership for the council. Information about our officers can be found on the Officers Page (see navigation panel for a link to that page). We owe thanks to the leadership of our Past Grand Knights who are recognized in the attached page. We also remember and pray for those of our members who are deceased, as noted in this memoriam.
If you have a local business and would like to advertise in the Kempsville Colors newsletter, please send email to RedShirts@kempsvillekofc.20m.com. Advertisement funds help defray the cost of communications such as our monthly newsletters.